Wednesday, November 10, 2004
---

THE GALVIN OPINION CONGRATULATES ALBERTO GONZALES ON BEING NAMED ATTORNEY GENERAL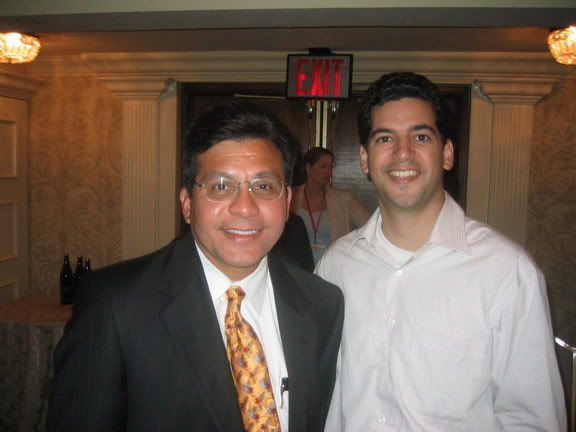 Charles Schumer can't resist one more pot-shot: "He's better than Ashcroft"
WASHINGTON - With a hug and words of high praise, President Bush named Alberto Gonzales as attorney general on Wednesday, elevating the administration's most prominent Hispanic to a highly visible post in the war on terror.
"His sharp intellect and sound judgment have helped shape our policies in the war on terror," Bush said of the man who has served as the White House's top lawyer over the past four years.
In an announcement in the Roosevelt Room of the White House, Bush touched on Gonzales' personal story — a boy who grew up poor in a family of eight children in a two-bedroom house in Texas — and now is in line for a Cabinet post.
"'Just give me a chance to prove myself,' that is a common prayer for those in my community," said Gonzales, who would be the first Hispanic to hold the nation's top law enforcement job. "Mr. President, thank you for that chance."
If confirmed by the Senate, the 49-year-old Texan would replace John Ashcroft, who announced plans on Tuesday to step down after four stormy years in the post.
Even before the formal announcement, one Senate liberal welcomed the appointment of "someone less polarizing" to the position. "We will have to review his record very carefully, but I can tell you already he's a better candidate than John Ashcroft," said Sen. Charles Schumer, D-N.Y., a member of the Judiciary Committee.
Yahoo News: Bush Picks Gonzales to Succeed Ashcroft
|