Tuesday, June 05, 2007
---

EUROPE: COMMERCIAL REAL ESTATE SIZZLES
Europe: Commercial Real Estate Sizzles
Despite a stagnant economy, inefficient governments, EU growing pains and rising ethnic tensions, western Europe does have a red-hot commercial real estate market.
The growing popularity of REITs are certainly helping matters.
While residential housing markets across Europe are starting to cool, commercial real estate is sizzling. IPD, a London-based research group, says the value of investment property in Western Europe—retail and office space, as well as big residential developments—rose 7.8% in 2006. Growth last year topped 20% in Ireland, and was over 10% in Britain, France, Spain, and Scandinavia. By contrast, the average increase across Europe was 5.9% in 2005, 3.6% in 2004, and less than 1% during the three preceding years.

What turned up the heat? Europe's recovering economy is one explanation. Growth in the euro zone was 2.8% in 2006 and is expected to hit 2.7% this year, ahead of a projected 2.1% in the U.S. Interest rates also remain near historic lows. "You can borrow at 3% to 5% and get a property that's yielding 6% to 10%" annual returns, says Sabina Kalyan, IPD's chief economist.

At the same time, money is pouring into Europe from big institutional investors and private-equity funds that are trying to diversify their holdings. Many of these players have set up special funds targeting European real estate that they are marketing to investors. Britain, Germany, and France all recently have enacted legislation allowing real estate investment trusts (REITs), which also makes it easier for investors to get into the market.

Until recently, there were relatively few vehicles for foreign investors wanting to get into the European property market, says Nick Tyrrell, head of European real estate research and strategy for J.P. Morgan (JPM) in London. But now, Tyrrell says, "There are a whole bunch of funds. The whole asset class has opened."



There's certainly no shortage of property to buy. To strengthen their balance sheets and concentrate on their core businesses, big European companies are selling off real estate as never before. German insurer Allianz (AZ) has unloaded some $4.1 billion worth of property this year, including the Frankfurt headquarters of the European Central Bank.

Often, activist shareholders are the instigators of such sell-offs. After taking a major stake in French hotel group Accor in 2005, for instance, U.S. real estate-investment group Colony Capital has pushed Accor to sell off more than $1 billion worth of hotels in sale-leaseback deals. Now Colony has teamed up with French luxury magnate Bernard Arnault to exert pressure on French retail giant Carrefour to trim its real estate portfolio (see BusinessWeek.com, 3/8/07, "Scent of a Bargain for European Tycoons").

|
---

ANALYSIS: RECORD GASOLINE IMPACT ON COMMERCIAL REAL ESTATE
Record Gasoline Price Impact on Commercial Real Estate - Analysis by Net Gain Real Estate
Further proof how the high price of oil trickles down to all aspects of the economy. This analysis says the commercial real estate industry is being affected by high gasoline prices.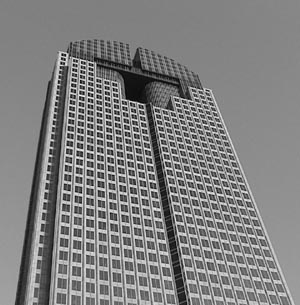 According to a recent analysis by Net Gain Real Estate, record gasoline prices are bringing about significant change in the shopping and buying habits of the American consumer. The company says more and more consumers are not getting into their cars to shop and buy. All the anchors, national franchises, and independent lessees at the different retail centers have hedged their bets with their own Internet web sites. Consumers are finding that these web sites are becoming more reliable, are able to satisfy their needs, and they are using them at a progressively faster rate. The result of these changes will be weaker leases and lower cash flows at many retail properties.

Multi Housing

Multi housing communities will benefit from the record gasoline prices. The reason is that most multi housing communities were developed with excellent egress and ingress and are near major employment centers. Those that are close to public transportation will have an even greater advantage. Needless to say, those developers that bought cheap land in the hinterland will not see an advantage to the record gasoline prices.

Office Building

Office buildings have been going through an evolutionary change. Technological advances have eliminated many types of office positions. However, these same efficiencies have created sufficient growth to offset the loss of demand. Those office buildings that have participated in this offset and are located near public transportation and/or have minimal commute times will be a strong beneficiary of today's record gasoline prices.

Warehouses

The higher cost of transportation has motivated many businesses to manage their inventories more efficiently. One method is to use more warehouse space by reducing the number of times they replenish their inventories. Warehouses and particularly modern and large ones that are well located in relation to major highways and railroads are going to play an important role in the efficiencies of today's businesses.


|